[ad_1]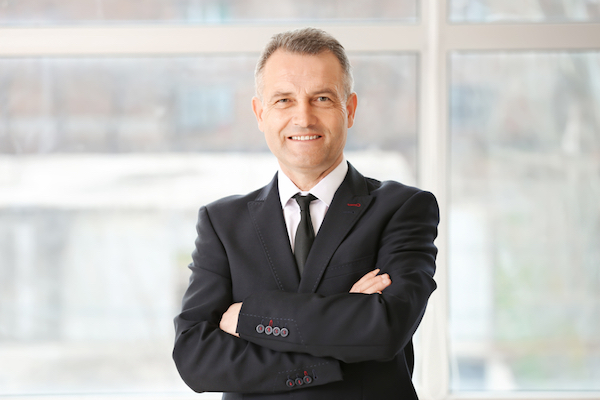 by Theodore (Ted) Clark, author of "Shipping Clerk to CEO: The Power of Curiosity, Will, and Self-Directed Learning"
Taking the leap to become an entrepreneur is a challenging, rewarding and noble endeavor with opportunities to grow, prosper, and develop as a person and leader. But it has risks at every stage and requires resiliency when things get tough.
Shepherding a company from conception to an established business takes different skills and experience at each phase of growth. I know because I've done it, having co-founded an adhesives and sealants business in 2002, growing it to ultimately reach $700M in annual sales, and then overseeing its sale in 2017.
For many entrepreneurs, the journey involves converting an idea into an opportunity, and then steering it to profitability, followed by scaling the business at every opportunity. Each stage tests the entrepreneur's ability to adapt, learn, lead, and grow.
The earliest stage of starting a business requires entrepreneurs to be engaged in every aspect of the start-up — involved in all the details and decisions to ensure they're consistent with their vision. Getting the business up and running and on a path to scalable growth demands an all-consuming focus. Then, once the business is becoming more successful, it's more difficult to continue to scale the business without the help of others. But it can be hard for many entrepreneurs to relinquish control of their brainchild.
Successful entrepreneurs and successful company CEOs have much in common. The best of both share characteristics of vision, creativity, passion, decisiveness, courage, curiosity, intuition, persuasiveness, and resilience. But while they share a great many qualities that make them successful, they come from different points of view and experiences that color the ways in which they lead and manage.
CEOs have likely worked their way up through an established business, learning as they progress through a series of jobs and experiences that prepare them for the opportunity to lead the business. By the time they take the reins, they've become very comfortable delegating and trusting subordinates to achieve a shared vision and execute a strategy that balances both growth and risk.
Entrepreneurs, on the other hand, likely took big financial and personal risks when starting their business. They became successful by force of will and personality, and by depending on themselves to actualize their vision. They know all the details of the business operations, the value proposition, and the most important components for its success.
The most self-aware entrepreneurs will begin thinking early on about what changes in company culture and leadership style will be required as the business grows. They'll take steps to prepare themselves and their organization for the future while at the same time keeping a keen eye on what made the business successful in the first place. This is where they begin to transform into "entrepreneurial CEOs" (ECEO).
ECEOs will begin to make subtle, but critically important changes in how they lead the business to effectively manage the demands that rapid growth and change bring, while still delivering the differentiated value proposition that customers expect. Rapid growth requires upgrading and scaling the organization to keep up with demand; managing risks; handling investor and lender relationships; implementing environmental, social and governance goals; and so forth.
Some key questions that leaders in transition from entrepreneur to ECEO need to consider include:
Are you taking steps to hire experienced people who can help scale your company?
Hiring managers to help in scaling the business can be hard for many entrepreneurs who want to reward those who've been with them from the beginning. But many times, those employees don't know what "good" looks like in a larger company and what processes and procedures are needed to run a larger business. Hiring for the scale you're expecting is a good investment, and these new managers can help you set the right goals, objectives, and metrics to keep the company competitive as it grows. They'll help your current team develop and gain new skills as well.
Have you developed a shared vision with your team?
Use the opportunity as you plan the scaling of your business to invite your executive team to participate in developing the vision for the next stage of growth. This helps them align the innovation, operational, and financial business plans around delivering the agreed shared vision.
Have you established a culture that reflects the values of the business?
Do you and your staff live by a culture based on defined values that reinforces trust and accountability, delegates decision-making to your team, encourages thoughtful risk, and reinforces winning the right way in the marketplace?
Are you ensuring the company is prepared for the future?
Are you holding yourself accountable for actively supporting your company with coaching and mentoring to prepare the team for the challenges ahead? Do you plan for that day in the future when you decide to turn the company over to a new CEO?
Being an entrepreneur requires self-confidence, self-reliance, and a single-minded focus. But if you're fortunate enough to develop your idea into an established business, you will need to transition into a leader who can coach, mentor, and delegate to a handpicked team who rallies around your vision and goals. When you can make this happen, the sky is the limit.
Theodore (Ted) Clark is a businessman, entrepreneur, and investor with more than 40 years' experience as a senior executive in both public and private equity owned specialty chemical companies. He now consults with business managers on acquisitions and growth strategies using private equity capital. He is author of "Shipping Clerk to CEO: The Power of Curiosity, Will, and Self-Directed Learning" (Dudley Court Press, March 8, 2022).
[ad_2]

Source link